A suspect being sought in the abduction of twin babies taken in a car theft was taken into custody Thursday, but the babies are still missing, police said.
A search began Monday night for five-month-old Cayson Thomas in Columbus, Ohio, after a homeless woman allegedly stole her mother's 2010 Honda Accord. Police said Casson and her twin, Kaia, were in the car while her mother was fetching food.
Kyair was found abandoned at Dayton International Airport, more than 110 kilometers from Columbus, around 4:40 am on Tuesday. Surveillance cameras caught Jackson allegedly leaving Kaia in a car seat in the Dayton airport parking lot, officials said.
Police identified 24-year-old Nala Jackson as a suspected car thief, and investigators initially said they believed she was still in possession of the Cayson. Witnesses said Jackson was sitting inside the restaurant when her mother walked in, said Columbus Police Chief Elaine Bryant.
Jackson was taken into custody in Indianapolis, Indiana around 2 p.m. local time on Thursday, according to Columbus police. .
Police received information early Thursday that Jackson may have been found in Indianapolis. It was identified from fingerprints hours later.
Jackson has been charged with two kidnappings and is currently under police questioning, Bryant said.
"We are relieved to have identified a suspect and are one step closer to identifying Cayson," Bryant said at a press conference Thursday. not."
The FBI is assisting in the search for Kayson, providing personnel and technology.
Police urged anyone who might provide information to contact them.
"The information they can give us can actually lead to finding Cayson, regardless of how small and insignificant someone thinks it is," Bryant said. "Then please contact us by phone."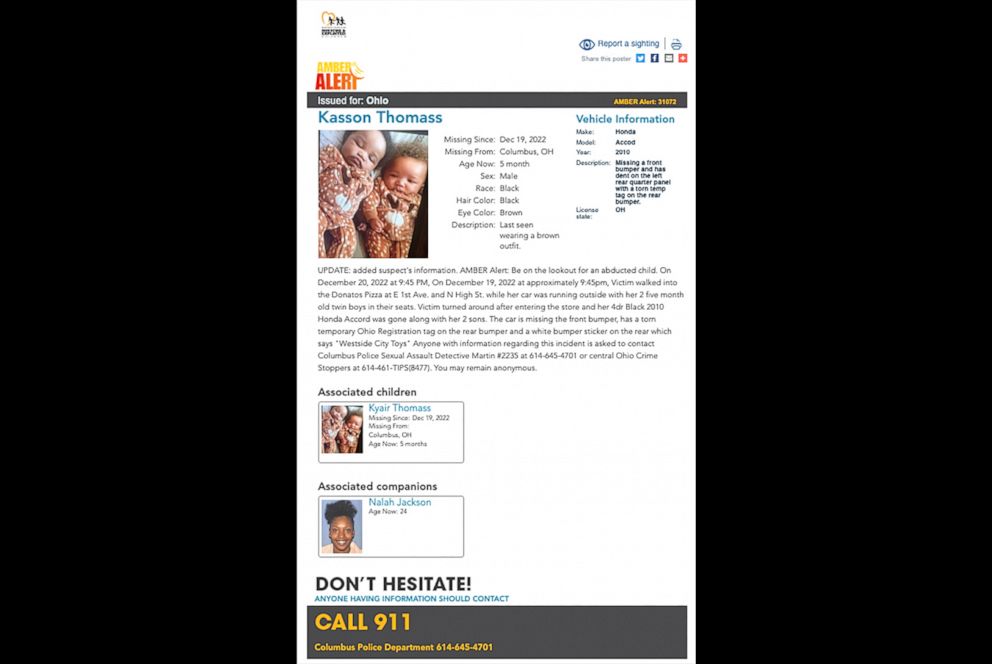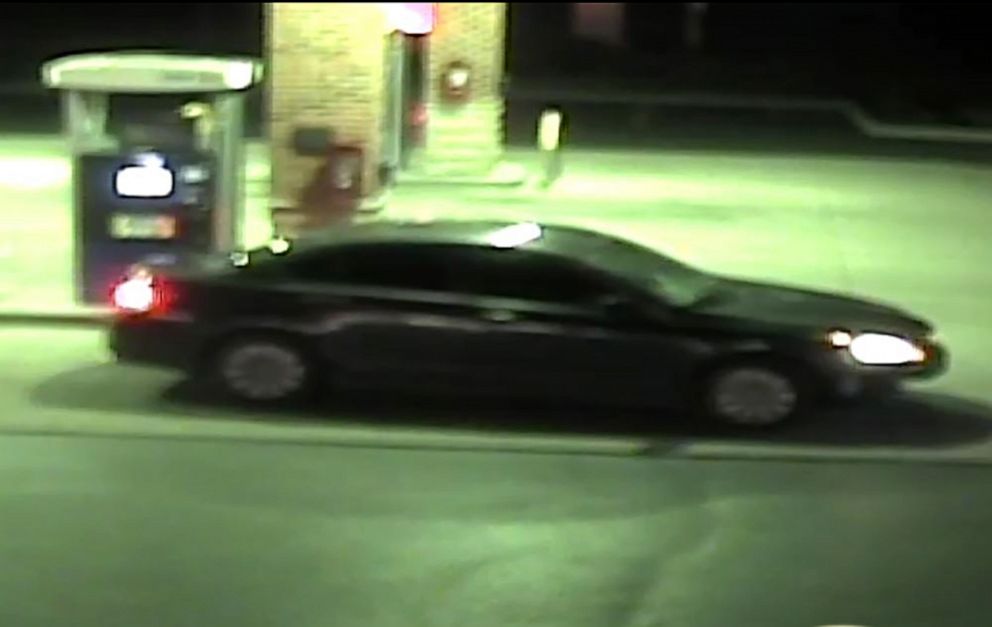 As the search for Cayson enters its fourth day on Thursday, Dion Green, who survived the 2019 shooting that took his father's life in Dayton, Ohio, raised $10,000 for the baby's safe return. Set a dollar reward.
"I hope this baby is found safe and can be returned to its mother," Green said in a Facebook post Wednesday announcing the reward.
On August 4, 2019, Greene was out with his father, Derrick Fudge, in the Dayton, Oregon area when a 24-year-old man shot himself, killing nine people, including Fudge, and dozens more. was injured. In the aftermath of the massacre, Green founded the Fudge Foundation to assist individuals directly and indirectly affected by mass shootings, violence, human trafficking, domestic abuse, and other forms of trauma.
"My main concern is children," Greene told Columbus' ABC affiliate WSYS. "I just want to pick up the baby and make sure I get home safely."